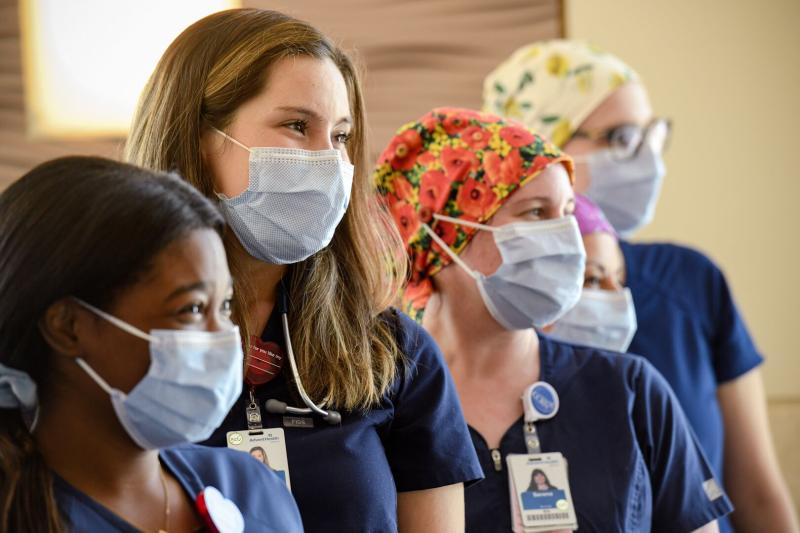 We Could Be Just Who You're Looking For
As is true with any hospital, it's the people who make the difference. That's why we look for skilled, professional personnel to help us fulfill our goal of providing extraordinary service. At the heart of Texas Health Hospital Mansfield's success is its dedication to providing the finest health care within the context of Christian love and compassion.
Texas Health Hospital Mansfield has the latest technology, the finest equipment and compassionate providers dedicated to you. With those assets, it's easy to see why we're at the top of the health care industry. And it's why we could be just who you are looking for.
We offer a wide variety of benefits, such as health and life insurance, dental, cancer and vision coverage, short- and long-term disability, flexible spending accounts and retirement plans. We also have a very competitive paid days off program and tuition reimbursement for eligible employees. Discover how you can become part of our team.
We Welcome All
Our Commitment to Diversity
We're an equal opportunity employer and don't tolerate discrimination based on race, color, creed, religion, national origin, sex, marital status, age or disability/handicap with respect to recruitment, selection, placement, promotion, wages, benefits and other terms and conditions of employment.