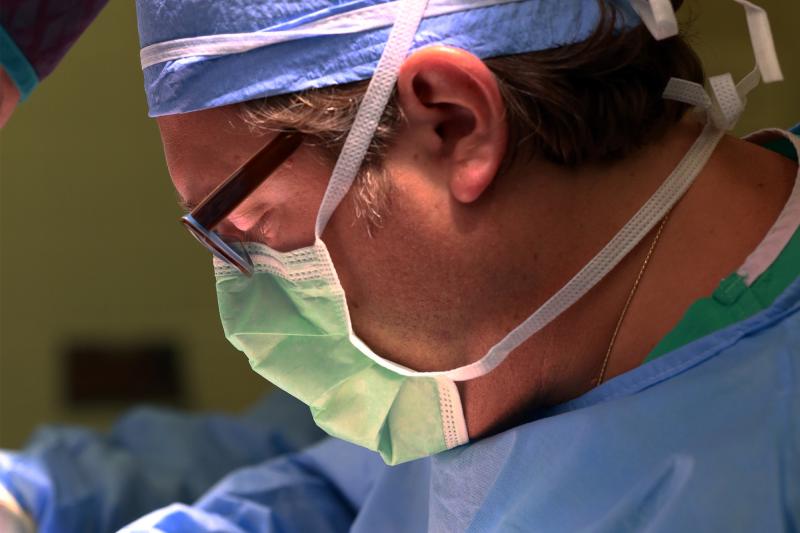 Surgical Expertise You Can Trust
When surgery is the best option for your health needs, you should have a team of experts you can trust. At Texas Health Hospital Mansfield, our surgeons are highly skilled in the latest techniques and surgical technology. With new, modern operating rooms and equipment, we can handle everything from same-day orthopedic procedures to complex ear, nose and throat surgery. No matter what type of treatment you need, our surgical services team will be there at every step to provide expert, compassionate care that sets you on a path toward whole-person health.
Services We Provide
2 items. To interact with these items, press Control-Option-Shift-Right Arrow
Our Comprehensive Surgical Services
When you need surgical care, count on our experienced team. With same-day procedures and minimally invasive surgical technology, we're making a wide variety of surgeries faster and safer for your smoother recovery.
7 items. To interact with these items, press Control-Option-Shift-Right Arrow
Breast Cancer Surgery

Surgery to remove cancerous tumors in the breast.

Colon Cancer Surgery

Any type of surgery to remove cancer from the intestines and surrounding tissue.

Ear, Nose and Throat

Surgical care services that treat conditions around the head and neck.

General Surgery

Any type of surgery that handles conditions related to the abdomen. This can include surgeries on the esophagus, stomach, intestines, liver, pancreas and appendix.

Gynecological Surgery

Surgical services that focus on the female reproductive organs and surrounding tissue.

Men's Health

Our men's health team is committed to helping men get the surgical care they need. Each patient works with a trusted physician who specializes in conditions that uniquely affect men.

Orthopedic Surgery

Surgery to treat conditions related to the bones, joints, muscles, tendons and ligaments. Our team can help with sports injuries, congenital diseases, tumors, infections and trauma.
---
Surgical Specialties for Whole-Person Care
3 items. To interact with these items, press Control-Option-Shift-Right Arrow
Minimally Invasive Procedures

Advanced Technology and Equipment

Highly Specialized Surgical Teams
Conditions We Treat
Achalasia
Adrenal Tumors
Bowel Surgery
Breast Cancer
Colon Cancer
Ear, Nose and Throat
Gallbladder Disease
Gallstones
Gynecologic Conditions
Gastroesophageal Reflux Disease (GERD)
Hernias
Kidney Stones
Orthopedic Injuries
Thyroid Issues
Urologic Conditions
Vascular Conditions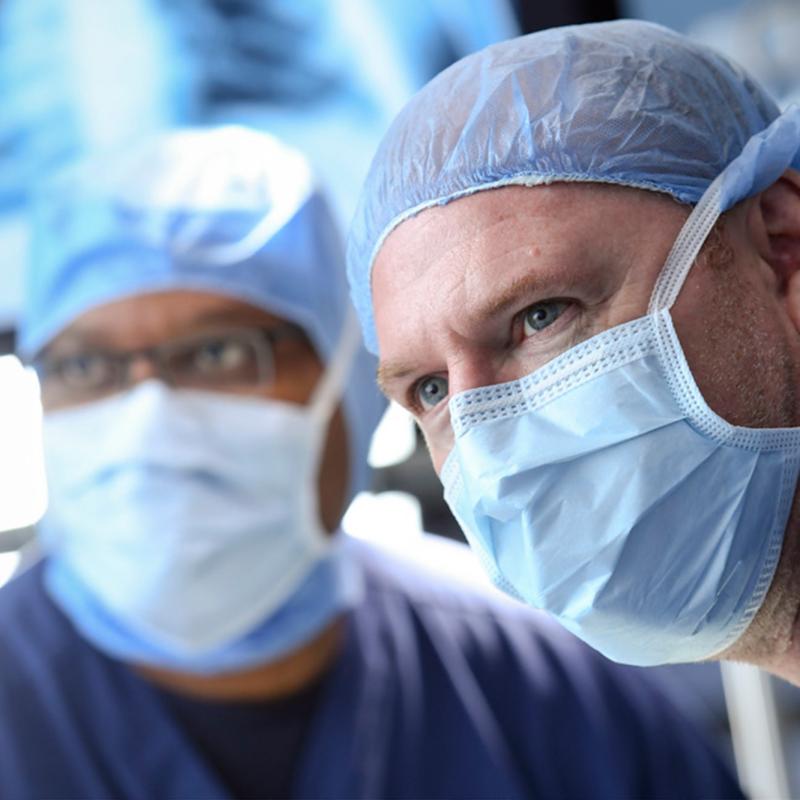 Surgical Experts Close to Home